What Are CLEP Exams and What Are the Benefits?
How CLEP Credits Work
Welcome, aspiring polyglot! For those who are working towards bilingualism, one of the considerations that is often made is whether or not it is worth all the effort. Learning a second language is no easy feat and without a goal in mind it can be easy to walk away from it with the intention to return. If you have already graduated, it might seem like a waste of time to go back and take this test, however it may also be just what you need to bolster your confidence. More importantly, it opens the door to getting your linguistic abilities recorded on paper in a way that you can present as a credential. Unfortunately, not enough people know about it, that is what we aim to change.
CLEP stands for College Level Examination Program. The purpose is to provide credit for knowledge that students already have. Gaining college credit before entering the university system is paramount to making it into the working world without a mountain of debt in the United States of America. Not only does taking these exams cost a fraction of what the class would, it also takes a fraction of the time. If you are in high school, speak to your academic advisor about your CLEP exam options!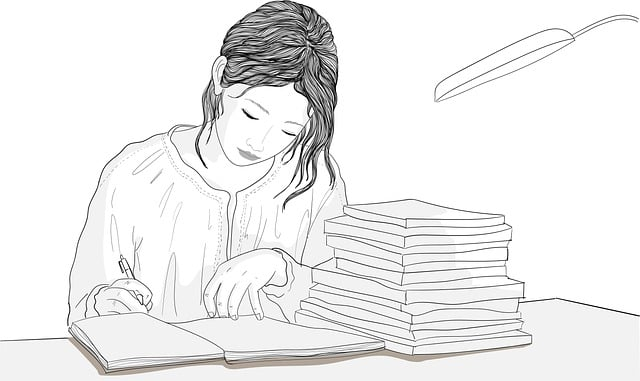 Types of CLEP Exams
While we will focus primarily on the language based CLEP exams, there are many other options. From American government credits to Introductory Psychology, there are dozens of exams that can provide a near full curriculum worth of credits. You can find a complete list of exams on the College Board website using the link below.
https://clep.collegeboard.org/clep-exams
Depending on the test centers you have near you and/or are willing to travel to, you can take any combination of these to prepare for your time at university. Make sure that you check the graduation requirements of the university that you plan to attend. Often there is a rule that states you must obtain at least 60 credit hours from the university that prints your degree. They make sure to write in guarantees for their money.
While you can get up to 60, and it may be advisable that you do based on your goals, but check with an advisor who knows your situation before you sign up for anything. All of the tests cost money and you have to pay for your seat at the exam center as well, generally speaking. Therefore, if you intend to go this route, it is worthwhile to take your preparation seriously.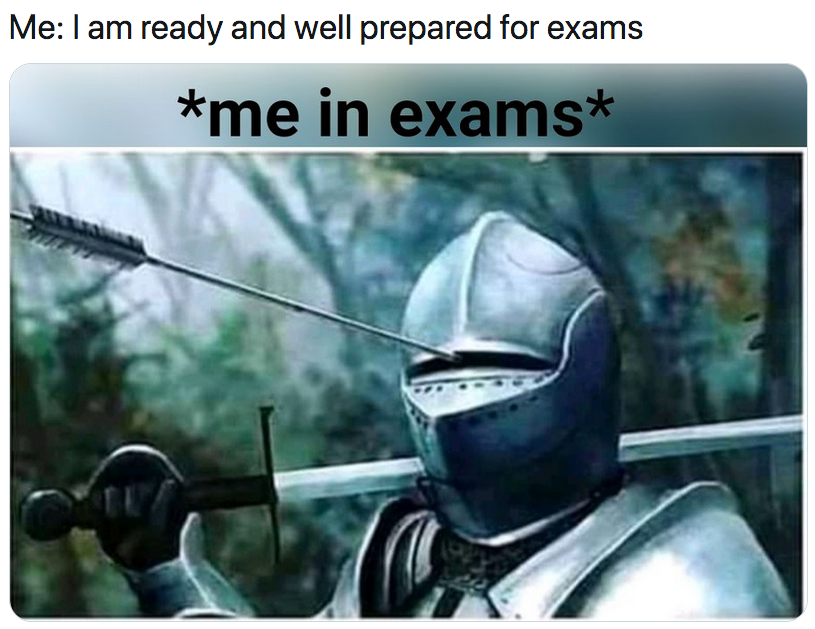 Benefits of taking CLEP exams
As alluded to above, the CLEP exams can save you time and money. To demonstrate just how much, let's do a couple examples. We will use the Spanish language CLEP exam for these, but you can always check the website to see what you would qualify to take.
At an American university, it takes between 16 and 24 credit hours to get a minor in a subject. The average cost of a credit hour at an American university is $390, you can see my source here.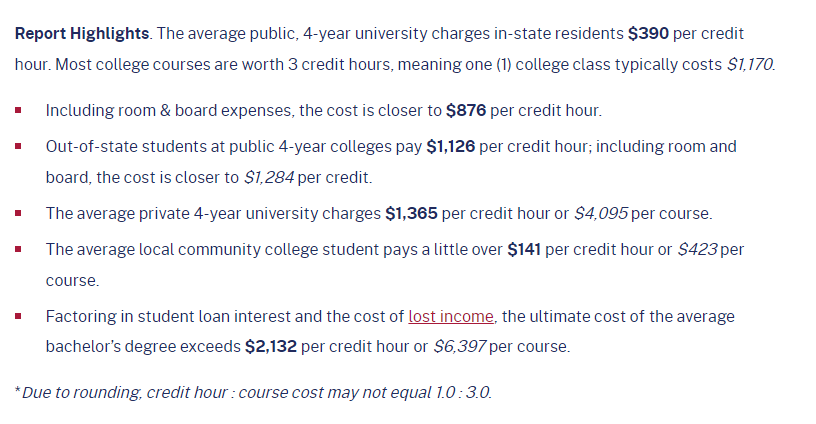 With that in mind, let's do a bit of math to find out exactly how beneficial the CLEP exams can be for the average student. For each CLEP exam that a student takes, they are eligible for anywhere from 3-12 credit hours. The CLEP exams cost $93 each, plus the price of the exam center or remote proctoring, which is something that will change depending on where you live and plan to take the exam. On average the total cost is around $200, so that is what I will use for the sake of simplicity.
As mentioned, the max most people will be able to gain from CLEP exams is around 60 credit hours, assuming they do not already have credit hours from a separate program beforehand. For demonstration purposes we are going to assume that all 60 credits come from the CLEP exams and that each CLEP exam provided 6 credits towards the 60.
10 CLEP exams for $200 each brings our total to $2000 for 60 credits when using CLEP exams. Compare that to 60 credits at a state university, each averaging $390 coming to a total of $23,400. So you can see why I am eager to bring this opportunity to people's attention. Not only can you save a lot of money by taking CLEP exams, you can also save yourself a lot of time.
On average, 60 credits is two years of university. That is two years that one can save if they successfully enter university with 60 credits. Now, it will be highly dependent on what you intend to major or minor in, so before signing up for any exams, be sure to verify that the university you plan to attend will accept CLEP credits. If they do, then it may be advantageous to take as many as you can before starting classes at university.
Who Can Take CLEP Exams?
When it comes to determining your eligibility, it is going to be dependent on your individual situation. In general, there are no rules against any particular person taking CLEP exams. As mentioned above, most universities require that students acquire 60 credits from the university in order to graduate, so up to 60 credits you can really maximize this. However, if you are planning to take more than 120 credits and you will be getting 60 credits for sure from the university, the only limit to these tests is that there are only so many.
Gaining college credits through CLEP tests is something that many high school students never learn about, but what's more is that they are not only available to high school students. Adult learners and people who are already enrolled in college courses are eligible as well. So long as you have a base of knowledge in a subject, it is worthwhile looking into potential CLEP exam options.
Most universities make a habit of accepting CLEP credits, though it is not a guarantee. For that reason it is best to speak to an advisor to not only ensure they will accept the credit, but also that the credit will be useful to the progression of your degree. While there are dozens of CLEP exams that are available, they are designed to test college education and you will be required to demonstrate a high level of proficiency in order to pass.
What CLEP tests are available?
As far as which exams are available to you, I encourage you to take a look at the College Board website, but here is a non exhaustive list:
American Government
History of the United States 1: Early Colonization to 1877
US History 2: 1865 to Present
Human Growth and Development
Introduction to Educational Psychology
Introductory Psychology
Introductory Sociology
Macroeconomics
Microeconomics
College Composition
English Literature
American Literature
Biology
Calculus
Chemistry
College Algebra
Natural Sciences
Precalculus
Financial Accounting
Information Systems
Introduction to Business Law
Spanish
French
German
And there are more! As you can see, there are ample options for those who are interested in taking some time and money back from the university system. The most important thing is that you get college credit for the things you already know. Not only that, but you may just save yourself quite a few headaches by testing out of general education courses. Saving those headaches may also mean keeping a scholarship by avoiding courses in which you are not invested.
Save Time CLEP Benefits: Get college credit for what you already know
One of the things that universities excel at is charging people money to teach people things they already know. While most CLEP exams will not be relevant to you, it is worth looking into the ones that are. College students in the US often do everything they can to make and save money. Cutting down the amount of time you spend in college is probably one of the best ways you can go about saving money.
Tuition costs aside, the amount of time you are generally expected to sit through the courses that colleges and universities put on is astounding. With the proper attention to CLEP subjects, you will likely be able to gather enough CLEP credit to equate to an entire year of university classes. Taking a practice test and putting your prior learning to use is generally a worthwhile endeavor. However, many people struggle as test takers. While it is far from mandatory, exam prep is something worth taking into consideration as well.
What advice do you have for students considering the College Level Examination Program: CLEP?
Whether you intend to replace chemistry classes, skip the social sciences or world languages general education courses, or demonstrate your understanding of macroeconomics principles, these exams are not easy. You will be dealing with college level material and simply having a cursory understanding of the material will not be sufficient. Not only that, but you will be in different conditions than you may have experienced before. Each testing center operates slightly different, but there is always a tense atmosphere.
If high stress situations are not something you are used to, even demonstrating prior learning becomes a rather difficult thing to do. For this reason, taking advantage of exam preparation courses is usually beneficial. Unless you are certain that you are an expert, this is easier for the world languages exams, it is probably worth your time to at least get a surface level understanding of what the CLEP exam entails and how you should approach it.
That said, test prep isn't something you are interested in, at the very least you need to take some practice tests and know for certain what a passing score is. You need to know where your testing center is located, how many CLEP exams you can take, how accurate/recent the practice tests are, and which college course the CLEP credits will replace. If you have any specific questions you can always reach out to me!
Conclusion
Irrespective of whether you plan to take one CLEP exam or test to see how many credits you can get, the most important thing you can do is find out what you can do to save yourself time and money. If you speak Spanish, take the Spanish language CLEP exam. If you know a ton about western civilization, take a CLEP exam. You can essentially get an associate degree simply by taking these tests and, as the math above lays out, you will save lots of time and money in the process. There is no reason for you to take classes that cover your prior knowledge, get credit for the things you already know.
While this is more of a general explanation of what CLEP is, there will be more coming with regards to the language exams available and the things we can do to help you prepare for them.
Learning a language is no easy feat, it will be difficult irrespective of how you approach it. But you can do difficult things and be great, so continue to do difficult things and be great. I will be here by your side endeavoring to do the same.
Be sure to check out Second Language Strategies to catch up on anything you missed, find me on Twitter or Instagram for some short form content. If you are struggling to get speaking in your target language, join our Discord! I look forward to seeing everyone's progress in the months and years to come.