A Challenge
Welcome, budding polyglot. Today a challenge goes out to the French learners in the community. I am going to post a portion of a document in French, on Friday I will post my translation + explanations for why I chose some things over others. This first one will be free to all, but moving forward these translation challenges will be reserved for paid subscribers.
These take a lot of work, but I firmly believe that I hit C2 level in French because I was always translating. At this point, I don't really use a physical dictionary, though I have several in several different languages, but I encourage you to if you can.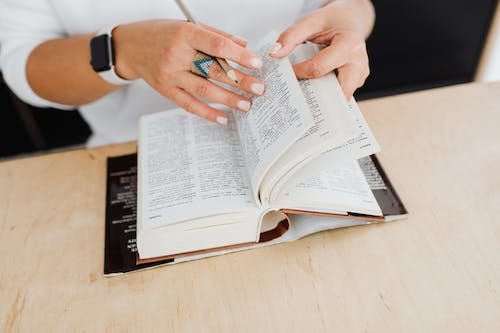 Here are some dictionary options:
Bilingual Dictionaries:
Or you can search for yourself. Again, local bookstores will usually have these on hand for pretty cheap.
I will also be posting some English articles/paragraphs that you can translate into your target language, but this will primarily be focused on French translation since that is what I know best.
This weeks article section:
"Me voici dans le district Sud-Kona, partageant les travaux du R.P. Marie-Victor Poirier, qui garde la partie Nord. Vers le Sud, ma mission avoisine celle du P. Nicaise Ruault, missionnaire doublement vénérable, et par l'âge et par sa qualité de supérieur de toute l'île Hawaï. De sa résidence principale Waiohinu à ma station de Honaunau, il y a une quarantaine de milles anglais (65 kil.), qu'il faut franchir sur les coulées de lave durcie, vestiges des éruptions volcaniques, tantôt en plein soleil, tantôt par une pluie battante, tantôt par un vent brûlant."
I've marked names and locations in Italics, don't waste too much time trying to translate these, they're just names.

I found this particular portion rather eloquent. Though it is short, I guarantee there are many ways to say many of the things here. Try to think of the best way to say something. This takes practice, but that's why we are getting started! If you know someone who is trying to learn French, share this with them and help them reach their goals. Perhaps this is too short of a text, we will run a couple of tests to figure out a perfect length. For now, though, good luck and have fun!
Becoming bilingual is difficult, but you can do difficult things and be great. So go do difficult things and become great. Here I've given you some of the tools, but in the end, there is no comprehensive guide, no tips or tricks to carry anyone across the finish line. Language acquisition requires time, effort, and consistency. That said, it is something that anyone of any age is more than capable of accomplishing. I'll be here rooting for you and watching your progress.
For more content find me on Twitter or Instagram. If you are struggling to get speaking in your target language, try out Pimsleur free for 7 days using this link. I look forward to seeing everyone's progress in the months and years to come.